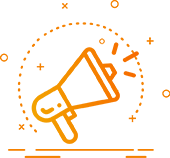 Social Media and Content Management
Your marketing partner recognizes your brand is diverse and your marketing portfolio should reflect your customer base. Our social media team will assist in managing all of your content, ensuring your brand reaches the maximum clientele.
We offer full-service social media management services. So, we transform your social media presence with high-quality content, daily activity, monitoring-engagement and increased followers. This service will attract targeted followers to then convert into loyal customers while telling your brand's story throughout.