Your Marketing partner is here to provide all marketing material your business and brand may need. Our experienced graphic design team is here to ensure all digital or physical marketing material accurately represents what your brand looks to offer.
A strong positive brand and you will be able to create repeat customers to buy your product or service, even your customers will refer your brand to other people to make purchases that will be growing your customer portfolio which will be correlated with the increased sales of your company.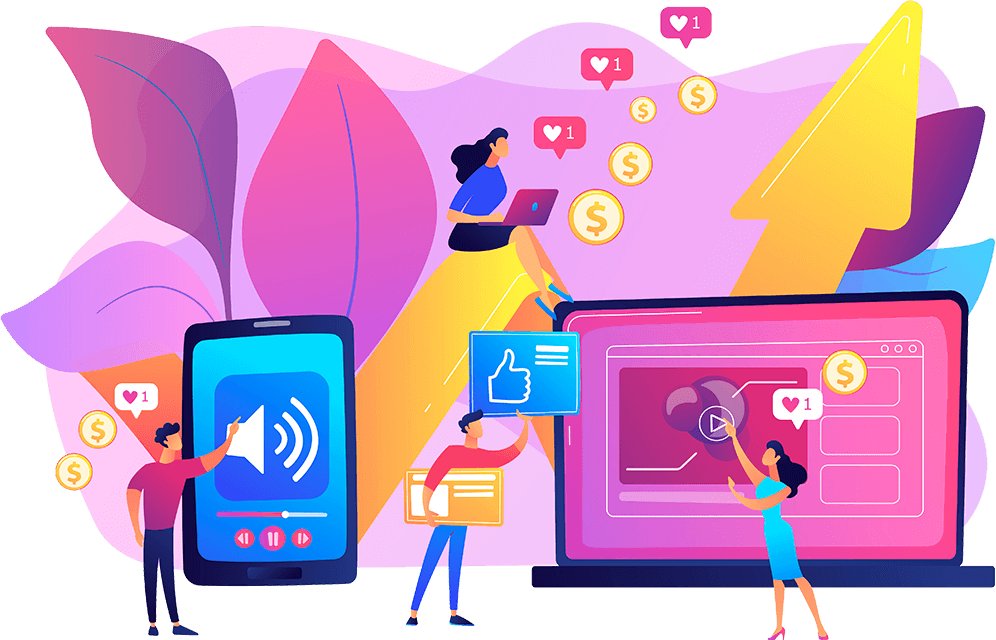 Digital Marketing
Research shows that 83% of companies have a digital marketing plan in place. In 2019, American's alone spend more than 11 hours a per day interacting with media. Our Graphic designers strive to create material that is eye catching and competitive in the digital marketplace. We are able to attract people to your brand with our creative teams unique logo design.
Physical Marketing
Although, we live in a digital era, the consumer still appreciates a brands eagerness to provide a tangible product. We are able to help you achieve an above all brand through our business card design, extensive brand merch options and vehicle signage. With physical marketing techniques we can ensure your brand is a household name.