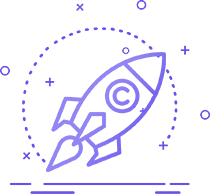 Over the last decade, we have seen social media grow rapidly in importance. According to the January 2019 We Are Social report, 3.484 billion people actively use social media – that's 45% of the world's population. Inevitably these people look up to influencers in social media to guide them with their decision making.
Influencers in social media are people who have built a reputation for their knowledge and expertise on a specific topic. They make regular posts about that topic on their preferred social media channels and generate large followings of enthusiastic, engaged people who pay close attention to their views. Brands love social media influencers because they can create trends and encourage their followers to buy products they promote.
Your Marketing Partner will build your campaign combined with the best Brand Influencers to enhance the awareness of your products. 

Impact
We know what success looks like. We track, measure, and optimise to deliver results with exceptional, tangible impact. Our influencer marketing agency guarantees real influence.

Matchmaking
We know influencers. We know exactly how to find the right influencers to help you achieve your goals and objectives, to make the best match possible.

Full service agency
We manage campaigns from A to Z. Tailor-made strategies, hands-on campaign execution, underpinned by in-depth reporting. Calling on our in-house production team and performance marketeers when needed.